on behalf of the Fearless Faux Colonial Marine Corps i must announce that after 2000 years of fun and games philosophy is over. return to your homes and families and do something productive with your lives. stop taking these dumb arguements seriously do something productive. you'll enjoy it trust me.




i am glad someone has finally woken up to this fact and is willing to speak up about it. we give our Faux brothers credit for this and for finally exposing philosophy debate for the joke that it is. banning people and censorship isn't the answer.

the war may be over but the Imperial Colonies of Faux are still recruiting as before. join us and you will be one step closer to not being a philosophy geek anymore. we're hear to help!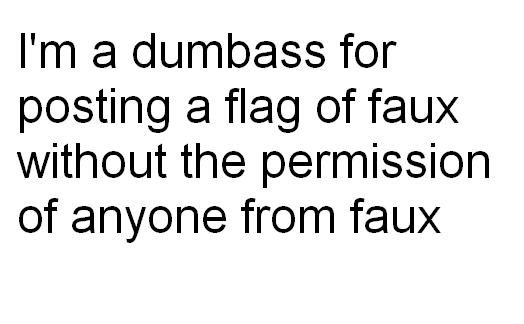 FAUX FAUX FAUX FAUX FAUX FAUX FAUX FAUX FAUX FAUX FAUX FAUX FAUX FAUX FAUX FAUX FAUX FAUX